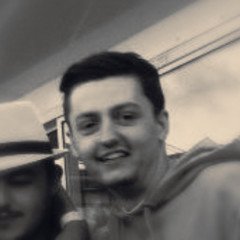 James Smith
Prop Artist @ Cloud Imperium Games
Manchester, United Kingdom
Summary
Professional 3D Artist based in Manchester, UK.
High proficiency in mid poly modelling using custom normal workflow, high and low poly modelling, UV mapping and texturing. Good understanding of asset interaction setup such as kiosks, consoles, doors etc and efficient use of proxy mesh creation.
Skills
Hard Surface Modeling
Low-poly Modeling
Texturing
UV Mapping
PBR Texturing
Physically Based Rendering
Digital Sculpting
Texture Baking
Software proficiency
Experience
Prop Artist at Cloud Imperium Games

Wilmslow, United Kingdom

Creating props for Star Citizen and also supported the vehicle team for the interior of the ARGO Mole ship.

3D General Artist at Stormy Peak Entertainment

California, United States of America

October 2016 - February 2017

Created PBR ready props and weapons inside Unreal Engine 4.